Private
Cabins
Private cabins in the east mountains of Zion National Park.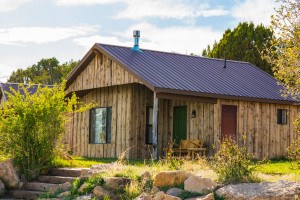 Located across the street from the main lodge and restaurant. A live edge exterior, king size beds and a fireplace – this cabin has everything you'll need on your adventure to Zion. Available with 1 or 2 king beds.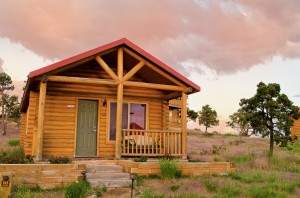 The Preserve Cabins feature a cozy rustic decor, fireplace, private patio, king size beds and plenty of space – making this private mountain cabin a very comfortable stay. Available with 1 or 2 king beds.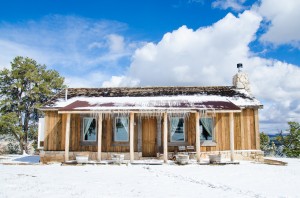 Our most secluded and private cabin suite. Over a 1000 square feet with a large deck that sits on the rim of Meadow Creek Canyon. Giant picture windows with breathtaking views of the canyon.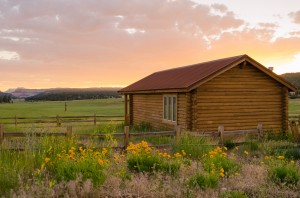 Appointed with a separate bedroom – the Bedroom Suite Cabin is perfect for couples who want a little more space or a small family.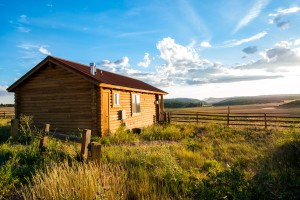 Our most popular cabin style – the Preserve Cabin Suite has all the comforts of home. In addition to our standard amenities, this cabin also features a large champagne-style jetted tub.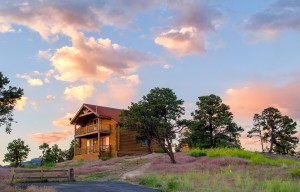 Our 1000 square foot Preserve Cabin 2 Bedroom has two master suites with jetted tubs on separate floors, 3 fireplaces, a large lower deck and upper balcony with amazing views. 
Premier
Lodges
Large, luxurious Lodges with plenty of space for the whole party.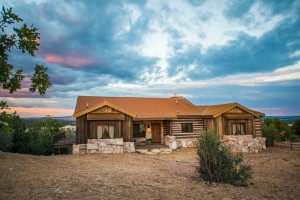 Lodge 128 is one of Zion Mountain Ranch's largest and most luxurious private lodges. Complete with a private massage room and sauna, this cabin is the ultimate in relaxing accommodations.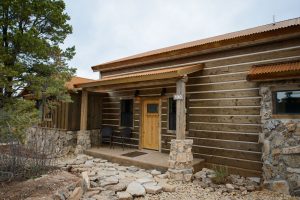 Lodge 130 is Zion Mountain Ranch's newest private lodge. 3 Floors, 9 beds and room to spare – it's a great fit for extra large families, multiple families or groups.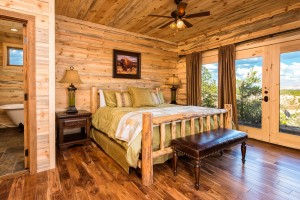 The perfect lodge for a family. The large master bedroom has oversized glass doors that walk out to a Bullfrog hot-tub and deck with views of Meadow Creek Canyon and the Grand Staircase National Monument.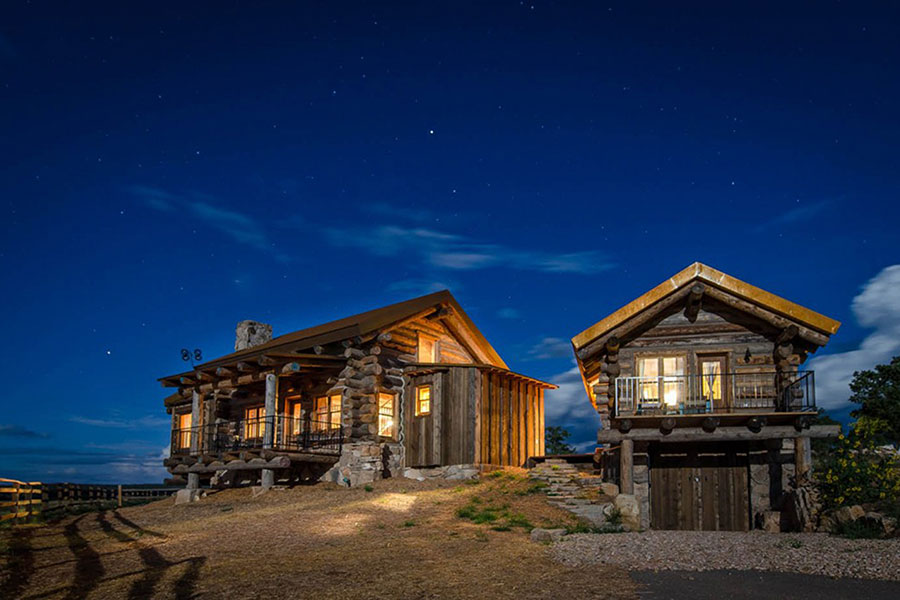 Lodge 140 has the historic charm of a turn-of-the-century cabin with the convenience and luxury of a modern home. This lodge also features an additional cottage and master suite.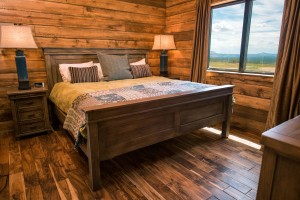 This 1,800 sq ft. lodge has stunning views of the Buffalo Preserve. This lodge's open floor plan, huge gathering room, and large patios are perfect for multiple couples, bigger families or small groups.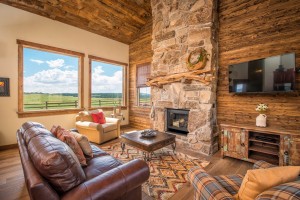 The lodge was built on the edge of the buffalo meadow with panoramic views of the majestic surroundings. It is a beautifully designed cabin with modern amenities and rustic reclaimed finishes.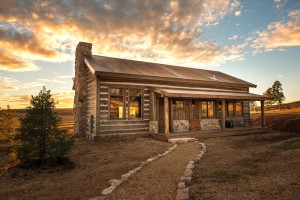 Lodge 146 is a spacious 1800 square foot luxury retreat that offers the unique experience of a rustic mountain getaway blended with the added luxury of a private sauna in the master suite.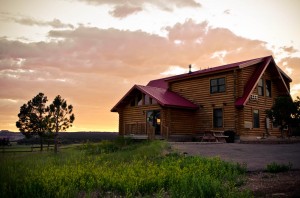 This 1500 square foot lodge has 3 bedrooms and 2 bathrooms. Lodge 148 features a full kitchen with service for 10, a laundry room, washer and dryer, loft, dining room and a large living room.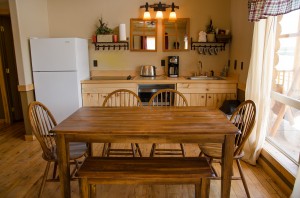 Lodge 156 is approximately 1250 square feet with 2 bedrooms, a loft, 1.5 baths, and a large gathering room. This lodge features a large fireplace and a washer and dryer.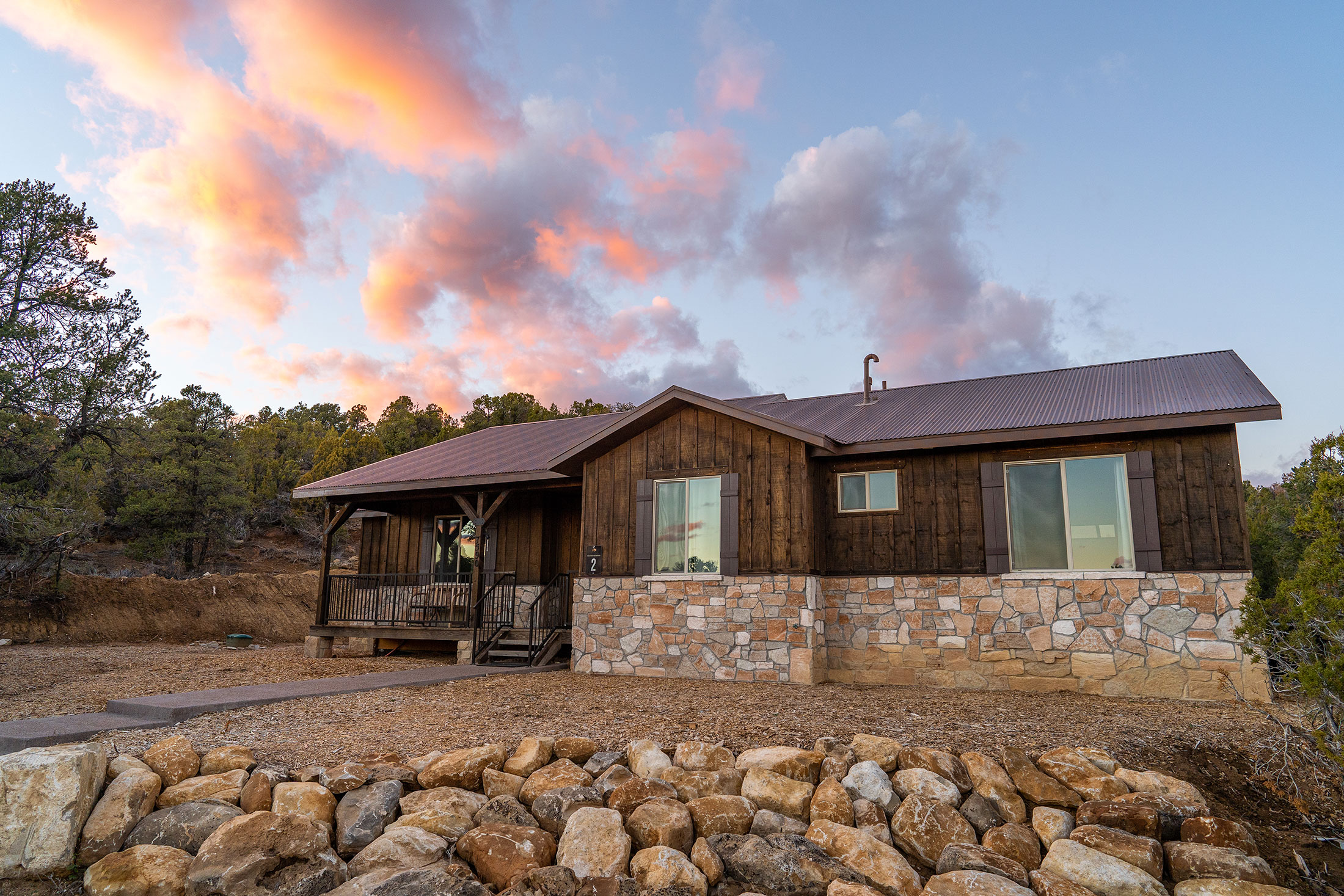 Lodge 202 sleeps 8 in a master suite, a guest suite and a large bunk room. The lodge contains a full laundry room and spacious full kitchen.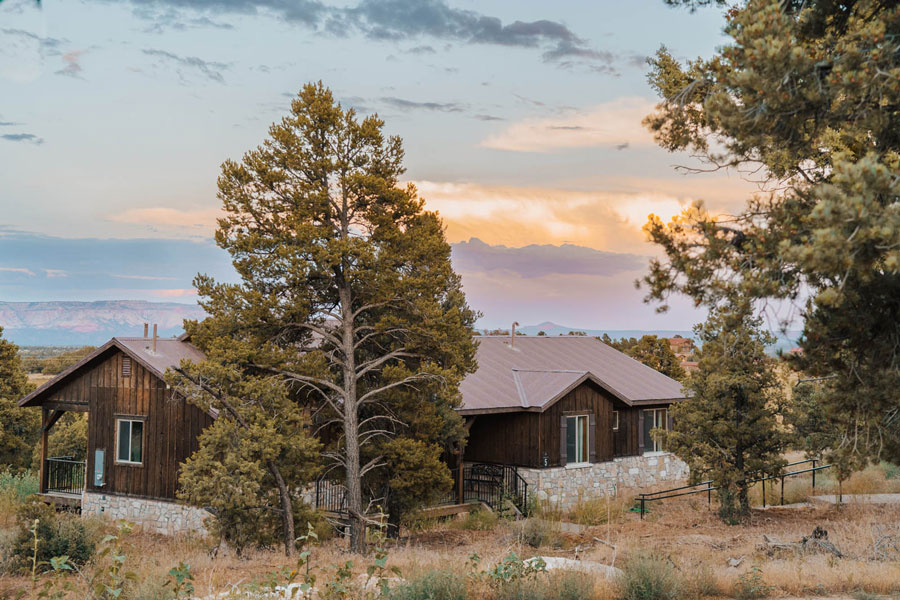 Similar to Lodge 202, Lodge 205 contains a master suite, a guest suite, a bunk room and a full laundry room. Lodge 205 sleeps 8 very comfortably.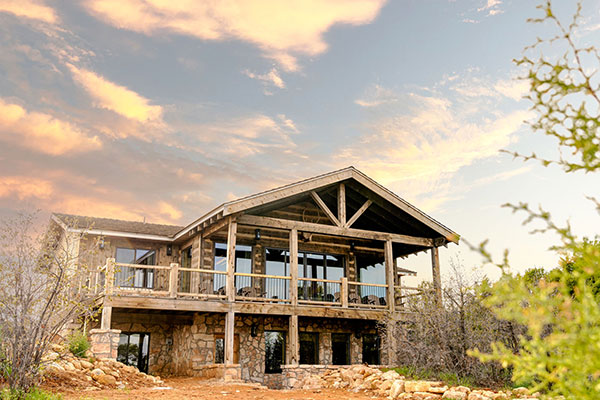 Lodge 207 is a spacious retreat for large families or multiple groups traveling together. Comfortably sleeping 16 with 3600 square feet.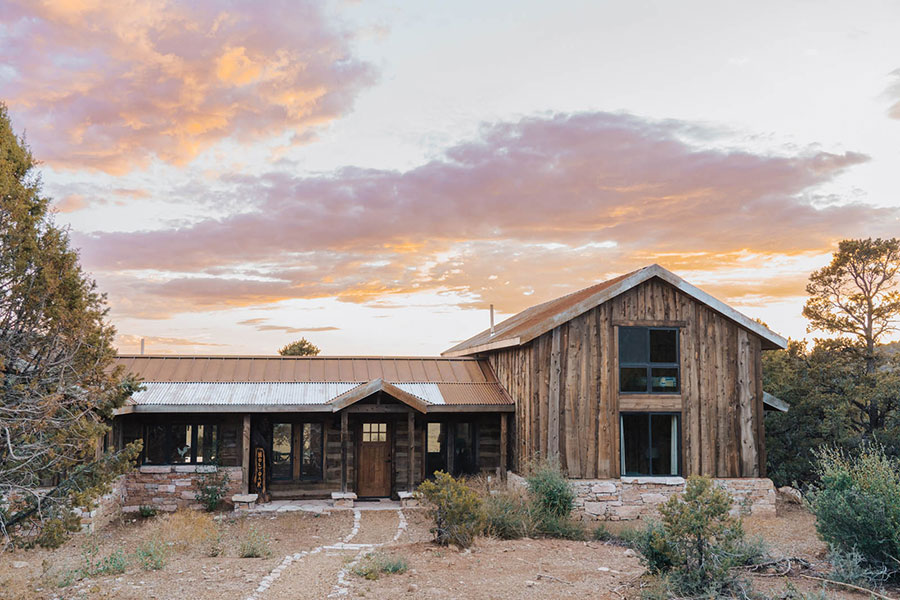 Lodge 211 is a very well appointed lodge that comfortably sleeps 12 and features some of the best views of Zion National Park's east entrance.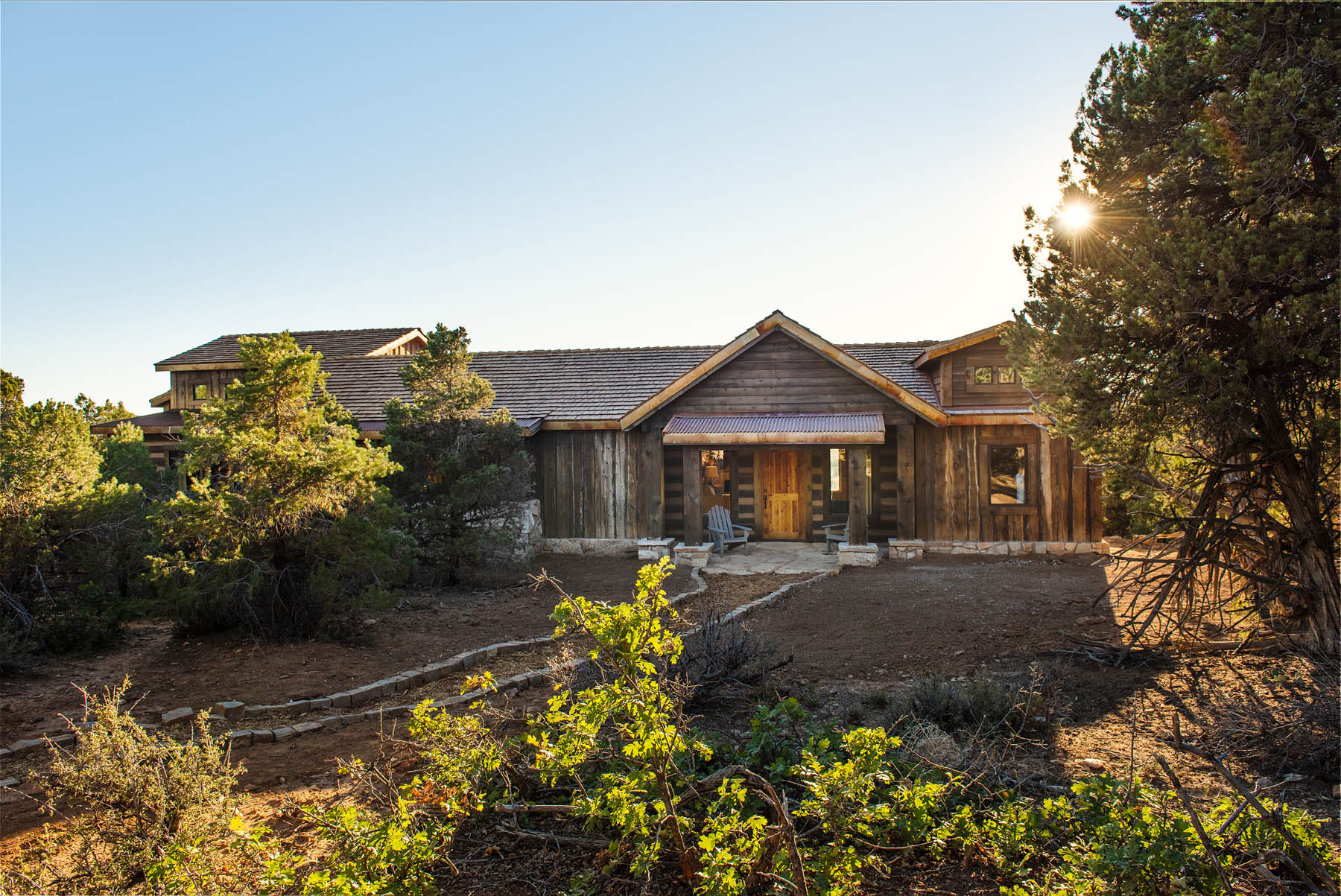 Lodge 212 is a secluded, private lodge that comfortably sleeps 15 with expansive views of the ranch's meadows and the entrance to Zion National Park.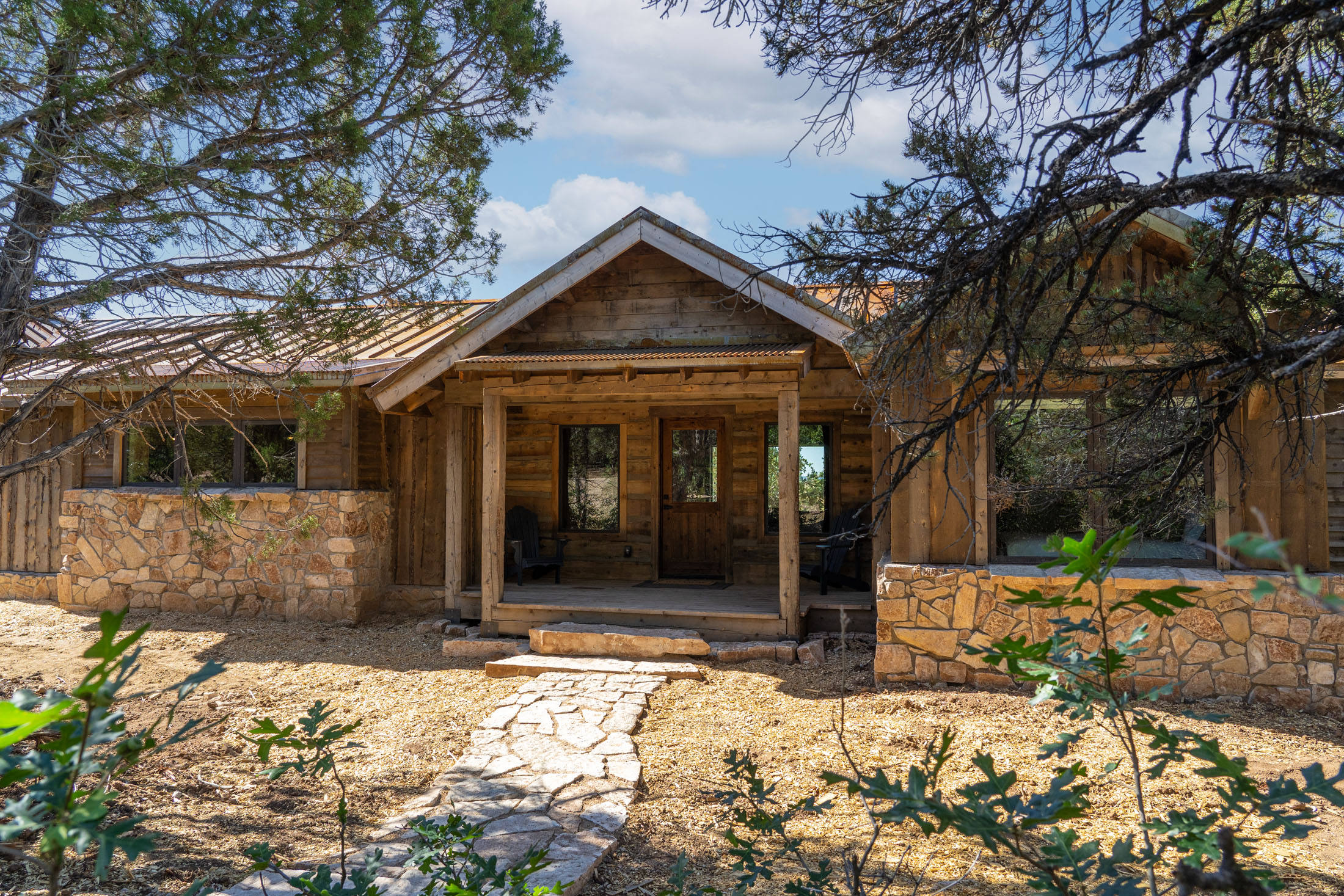 Lodge 222 comfortably sleeps 12 with a spacious single story floor plan, large and secluded private deck with a hot tub fire pit.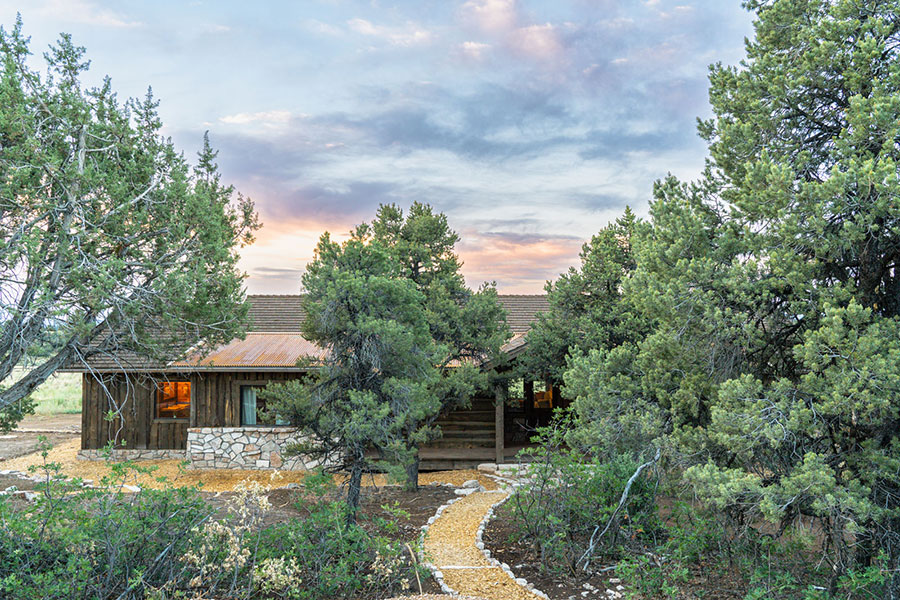 Lodge 224 sits on an expansive meadow overlooking the ranch, tucked away in a mature juniper wood.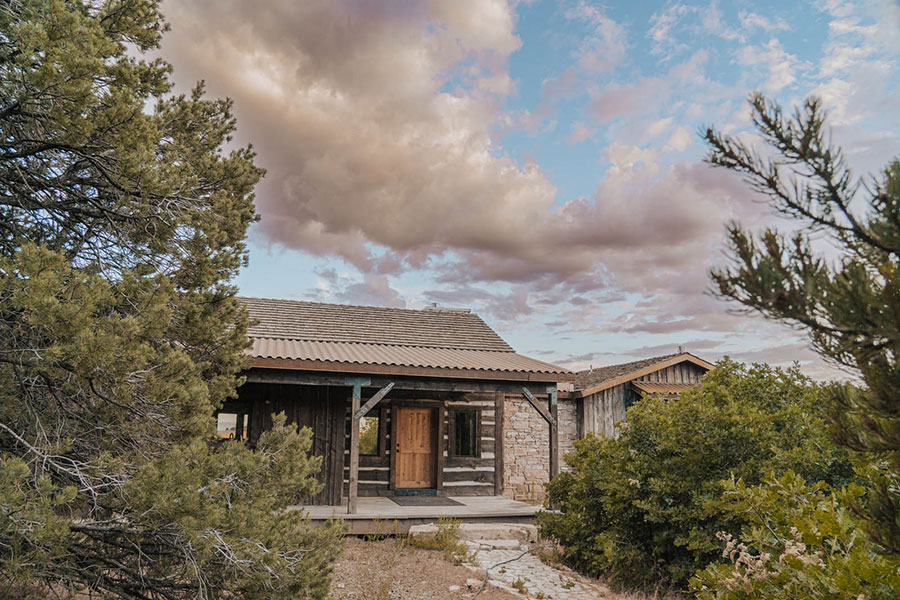 Lodge 226 is a large and very private lodge with a separate guest house and massive views of a pristine meadow and Zion National Park.
For assistance in choosing a cabin or lodge style:
Please call 1-866-648-2555