L

odge
226
Lodge 226 enjoys expansive views of Zion National Park behind a pristine meadow from a secluded hilltop. The lodge has a beautifully appointed full kitchen and large gathering room with space for families of all sizes. The master bedroom features a fireplace, clawfoot tub, shower and a hot tub/jacuzzi just off the back deck. The bunk room contains two twin beds. The second suite has a king bed and full private bathroom with shower. Lodge 226 also has a laundry room with washer and dryer and a complete guest house (separate structure) with tub & shower combo.
---
Other Lodges to Explore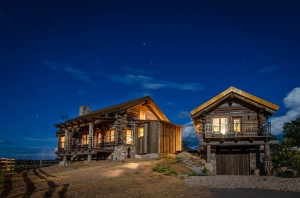 Lodge 140 has the historic charm of a turn-of-the-century cabin with the convenience and luxury of a modern home. This lodge also features an additional cottage and master suite.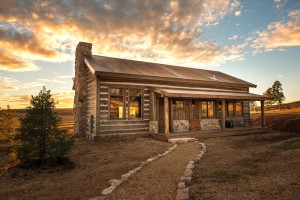 Lodge 146 is a spacious 1800 square foot luxury retreat that offers the unique experience of a rustic mountain getaway blended with the added luxury of a private sauna in the master suite.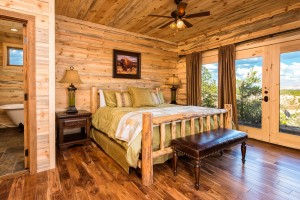 The perfect lodge for a family. The large master bedroom has oversized glass doors that look walk out to a deck with fabulous views of Meadow Creek Canyon and the Grand Staircase National Monument.