L

odge
222
Lodge 222 comfortably sleeps 12 in a spacious 2800 square feet floor plan. The main and secondary suites contain king beds, the guest room a queen, and the bunk room holds 2 doubles and 2 twins. The secluded back deck features an outstanding view, large hot tub and easy access to the private fire pit. Lodge 222 has a total of 4 full bathrooms, a large living area and central dining room served by a well equipped kitchen.
---
Other Lodges to Explore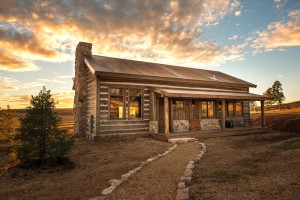 Lodge 146 is a spacious 1800 square foot luxury retreat that offers the unique experience of a rustic mountain getaway blended with the added luxury of a private sauna in the master suite.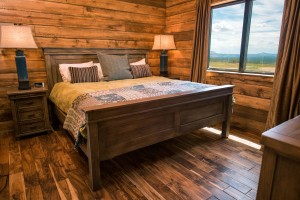 This 1,800 sq ft. lodge has stunning views of the Buffalo Preserve. This lodge's open floor plan, huge gathering room, and large patios are perfect for multiple couples, bigger families or small groups.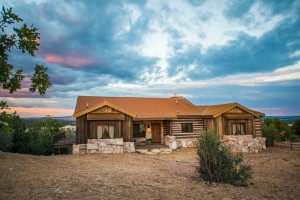 Lodge 128 is Zion Mountain Ranch's largest and most luxurious private lodge. Complete with a private massage room and sauna, this cabin is the ultimate in relaxing accommodations.